Current and Forthcoming Books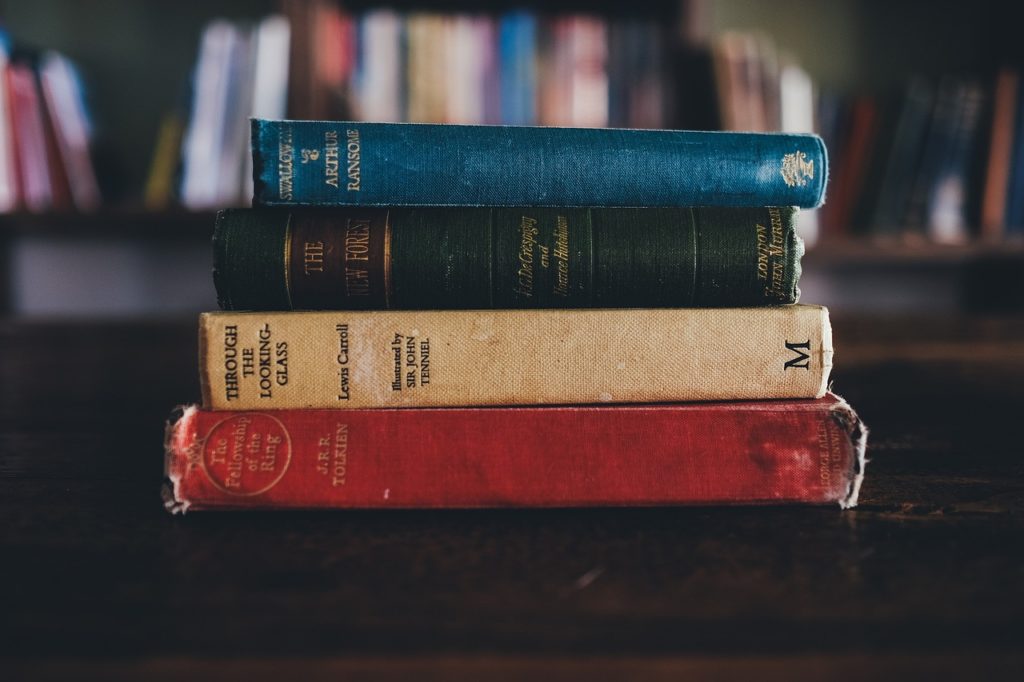 Off Balance, Book 1 of the Ballet Theatre Chronicles — May, 2015
Outside the Limelight, Book 2 of the Ballet Theatre Chronicles — October, 2016
A Dancer's Guide to Africa, a novel — Oct, 2018
Ballet Orphans, a prequel, Book 3 of the Ballet Theatre Chronicles — January, 2021
Other Stages, Book 4 of the Ballet Theatre Chronicles — Fall 2023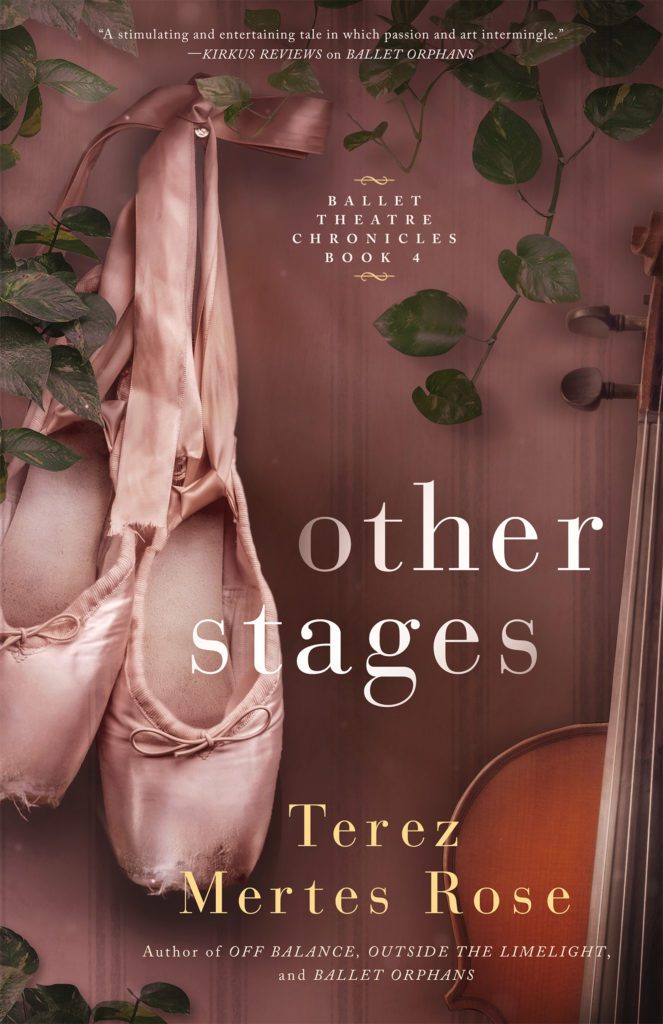 OTHER STAGES, Book 4 of the Ballet Theatre Chronicles
Forthcoming in Fall 2023
Katrina and Javier, principal dancers with the West Coast Ballet Theatre, are best friends, housemates, and parents of a three-year-old boy. But that doesn't stop Javier from ditching the household and requesting a younger dance partner for the company's upcoming gala. As consolation, he's arranged for Katrina a new ballet commission from celebrity rising-star choreographer Edwin Hess. Better consolation comes from April, a close friend and mentor among the artistic staff, a fellow mom who appreciates the struggle to balance parenting and performing. But when Edwin arrives and creates an eccentric ballet that borders on disturbing, Katrina finds herself in a bind. To defy a high-profile choreographer's directives is inconceivable, Javier reminds her, in a culture that demands compliance and submission to authority. As Edwin and his choreography grow increasingly dark, even violent, Katrina turns to April, roiled by a parenting crisis of her own, who must make a controversial decision that threatens the careers they've both worked a lifetime to build.
OTHER STAGES explores the dangers of power gone unchecked in an elite, high-stakes world, the upheavals of parenting, and the risks that must be taken in order to find one's truth.
BALLET ORPHANS, Book 3 of the Ballet Theatre Chronicles
It's 1990, and New York soloist April Manning is trying to rebalance her world in the aftermath of her parents' deaths. An offer to join the struggling West Coast Ballet Theatre as a principal dancer seems like the perfect opportunity for a fresh start—a new life in San Francisco, an exciting step up in her career, and the hope of a redefined sense of family. But the other dancers are wary, clannish and tight-lipped, particularly about an incident that hastened the departure of their beloved artistic director, leading to the arrival of his replacement, the young, inexperienced Anders Gunst. And no one wants to talk about Jana, a former company member who defiantly walked out rather than work under Anders. It is Jana herself who offers April hints, and even friendship, where she reveals a loneliness and hunger to belong that newly orphaned April well understands. But there is something troubling about Jana, and what April doesn't know could prove deadly.
A prequel to the Ballet Theatre Chronicles, BALLET ORPHANS explores the work and sacrifices required to arrive at the highest tiers of the professional ballet world, coupled with the primal, universal desire to belong, to love and be loved, and the lengths we'll go to protect those we call family
A DANCER'S GUIDE TO AFRICA
Fiona Garvey, ballet dancer and new college graduate, is desperate to escape her sister's betrayal and a failed relationship. Vowing to restart as far from home as possible, she accepts a two-year teaching position with the Peace Corps in Africa. It's a role she's sure she can perform. But in no time, Fiona realizes she's traded her problems in Omaha for bigger ones in Gabon, a country as beautiful as it is filled with contradictions. Emotionally derailed by Christophe, a charismatic and privileged Gabonese man who can teach her to let go of her inhibitions but can't commit to anything more, threatened by an overly familiar student with a menacing fixation on her, and drawn into the compelling but potentially dangerous local dance ceremonies, Fiona finds herself at increasing risk. And when matters come to a shocking head, she must reach inside herself, find her dancer's power, and fight back.
Blending humor and pathos, A DANCER'S GUIDE TO AFRICA takes the reader along on a suspense-laden, sensual journey through Africa's complex beauty, mystery and mysticism.
OUTSIDE THE LIMELIGHT, Book 2 of the Ballet Theatre Chronicles
Rising ballet star Dena Lindgren's dream career is knocked off its axis when a puzzling onstage fall results in a crushing diagnosis: a brain tumor. Looming surgery and its long recovery period prompt the company's artistic director, Anders Gunst, to shift his attention to an overshadowed company dancer: Dena's older sister, Rebecca, with whom Anders once shared a special relationship. Under the heady glow of Anders' attention, Rebecca thrives, even as her recuperating sister, hobbled and unnoticed, languishes on the sidelines of a world that demands beauty and perfection. Rebecca ultimately faces a painful choice: play by the artistic director's rules and profit, or take shocking action to help her sister.
Exposing the glamorous onstage world of professional ballet, as well as its shadowed wings and dark underbelly, OUTSIDE THE LIMELIGHT examines loyalty, beauty, artistic passion, and asks what might be worth losing in order to help the ones you love. Named a Top 100 Book of 2017 by Kirkus Reviews. ("A lovely and engaging tale of sibling rivalry in the high-stakes dance world" – starred review in January 2017.)
OFF BALANCE, Book 1 of the Ballet Theatre Chronicles
Alice thinks she's accepted the loss of her ballet career, injury having forced her to trade in pointe shoes onstage for spreadsheets upstairs. That is, until the day Alice's boss asks her to befriend Lana, a pretty new company member he's got his eye on. Lana represents all Alice has lost, not just as a ballet dancer, but as a motherless daughter. It's pain she's kept hidden, even from herself, as every good ballet dancer knows to do. Lana, lonely and unmoored, desperately needs some help, and her mother, back home, vows eternal support. But when Lana begins to profit from Alice's advice and help, her mother's constant attention curdles into something more sinister.
Together, both women must embark on a journey of painful rediscoveries, not just about career opportunities won and lost, but the mothers they thought they knew.